Medical Wellness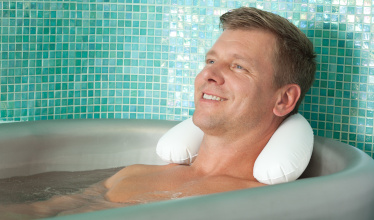 The stay combines a traditional spa treatment and a modern wellness lifestyle...
The package includes:
7x accommodation with half board in form of buffet
lunch refreshment according to the daily offer in the French restaurant daily including the day of arrival (11.30 - 14.00)
1x medical consultation
1x basic diagnostics on bioimpedance scale
1x natural carbon bath (15 min.)
10x spa treatments based on medical prescription (natural carbon, oxygen or massage baths, classic massages, peat and paraffin packs,...) or 10x wellness treatments (each max. 25 min.) as per own choice
free access to the wellness centre - swimming pool, whirlpool, Kneipp walkway, relaxation heated benches and relaxation zones; on the day of arrival from 11:00 a.m. (room from 2:00 p.m.), on the day of departure until 2:00 p.m. (room until 10:00 a.m.)
sauna ceremonies every Wednesday and Friday
healthy snacks according to the daily menu in the wellness centre (fruit and water)
free access to the outdoor whirlpools + free fitness bar (water, coffee, tea, fruit, aperittivo moment from 15:00 to 17:00) - Lux K, Lux Plus K and K Suite* rooms
workout with a trainer in the fitness centre every Monday and Friday (60 min.)
morning yoga on the summer terrace or in the fitness centre every Monday and Saturday (60 min.)
bathrobe rental
hotel slippers
daily health cure-drink the Luhačovice mineral spring water

Swapping of procedures within the stay package is not possible.
---